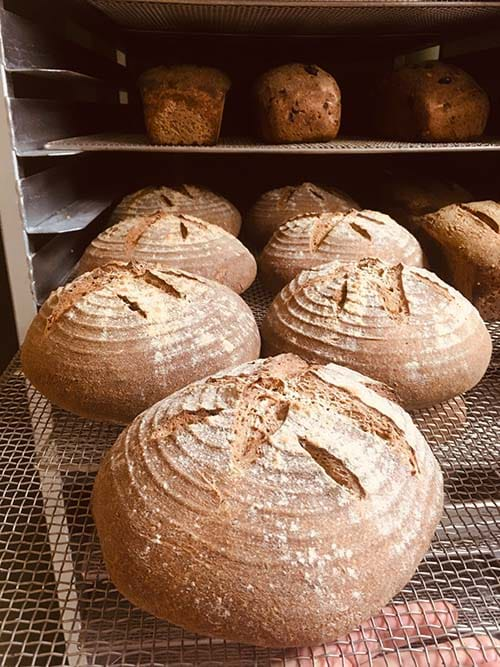 Boon Bakery - Gluten Free
Specialty Foods, Food & Drink
Hi. My name is Maegan Cookson, cook turned baker. Welcome!
Boon Bakery was born out of the pursuit of gluten free bread and baked goods that are enjoyable to eat but do not compromise on health. Struggling through some personal health issues I was confronted with the reality that I am gluten intolerant. In addition, my son was diagnosed with an inflammatory bowel disease which meant both gluten and dairy were not advisable. But what to eat? Grocery store gluten free options are too processed for my liking and from-scratch gluten free baking is hard to come by. Consequently, I was resigning to a life without it.
Everything changed when I leafed through a cookbook on fermentation that had a tiny section on gluten free sourdough bread in it. My interest in bread was renewed. I dove in. I turned my home kitchen into a test kitchen and in very short order was making real bread! It is possible. Gluten free does not have to mean a life without flavourful and healthful bread. While gluten free bread can never be the same as it's wheat counterparts, I am finding that it is just as enjoyable. Each flour brings with it its own unique flavours and textures and a greater nutritional profile than wheat flour. I hope my passion for whole food shines through in my baking. I take pride in using my homegrown, gluten free, wild sourdough starter to make my breads with. I recognize that food is as good as the quality of ingredients and the amount of love you put into it.
​I hope you enjoy Boon Bakery bread as much as my family and I do,​
Enjoy!