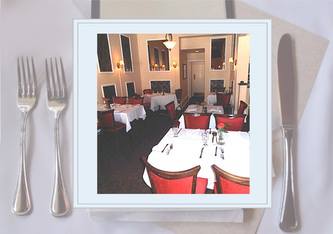 NATHANIEL'S
Food & Drink, Holidays
Opening Soon!
Nestled in the heart of downtown Owen Sound, Nathaniel's Restaurant is proud to take its place among so many wonderful shops, stores, cafés, and other restaurants in the area, all of which offer something special to explore.
Since opening its doors in 2003, Nathaniel's has taken special pride in local growers and farmers as well, using Grey County beef, white fish from Georgian Bay, and seasonal vegetables from the local market. Some vegetables they even grow themselves.

Recognizing an increase in food allergies, Nathaniel's Chef can, with prior notice, create a meal catered to your needs. As well, if you have a special request, simply call and ask for it. Just about everything is possible.

All of Nathaniel's desserts are made fresh daily in-house. Their Famous Coconut Cream Pie is a must-try. They also offer daily lunch and dinner features, not on the menu.

Nathaniel's would love to host your private function, be it a family gathering, wedding dinner, or staff Christmas party. Their dining room can seat groups of up to 40 people.